To set up a new organization on Holdshort.com, you must first register for a user account. If you have not done so already, please navigate to the registration page and register a Username and Password using the box on the main Holdshort.com webpage: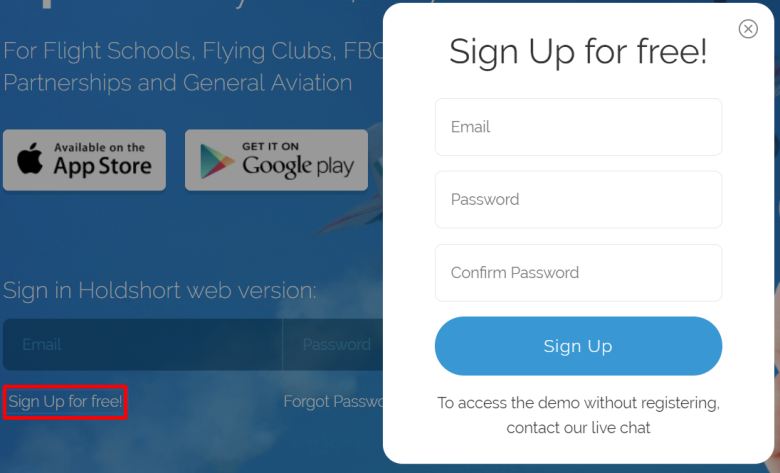 Click on "Sign Up" upon entering the requested details.
Then, please proceed to confirm the registered e-mail address via the confirmation link sent to your e-mail account.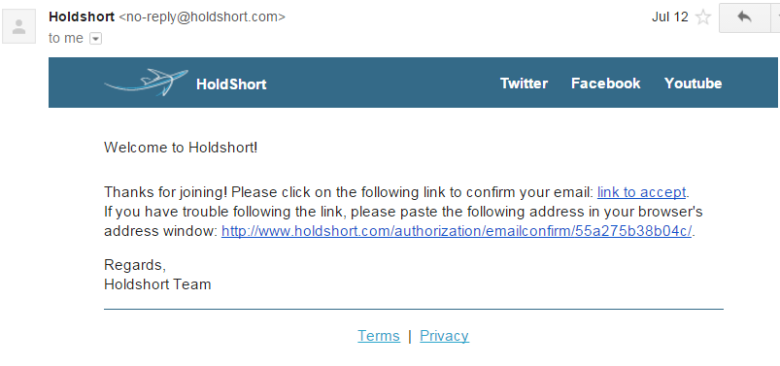 Once confirmed, you may proceed to Log-In. (Note: The confirmation link will log you in automatically).
On the main dashboard, please click on the New Organization link or visit the Organization Selection page here: https://www.holdshort.com/organizations/plans/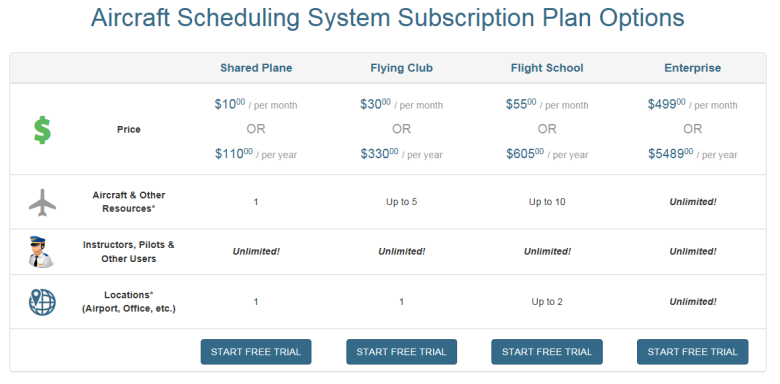 Please select the appropriate plan for your organization and follow the on-screen instructions.
The next screen that will appear will prompt you to enter the Organization Name as you would like it to appear when users search and access your flight schedule. In addition, card payment details are requested to ensure continuity once the 60 day trial period expires. If you are not satisfied with the system, you may cancel any time before the 60 day period is up to avoid charge. If you prefer to not enter credit card information at the time of registration, please contact us via the live site support or via support@holdshort.com and we provide alternate instructions to authorize your account.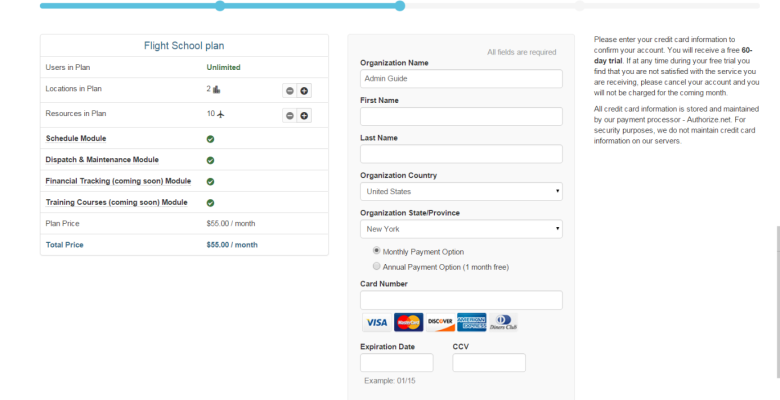 Once all the information is filled out, press the "Create Organization" button.