To add a reservation in the day view, click on the appropriate start-time box according to the aircraft, date and time you wish to reserve. All information will appear in the subsequent Event reservation box: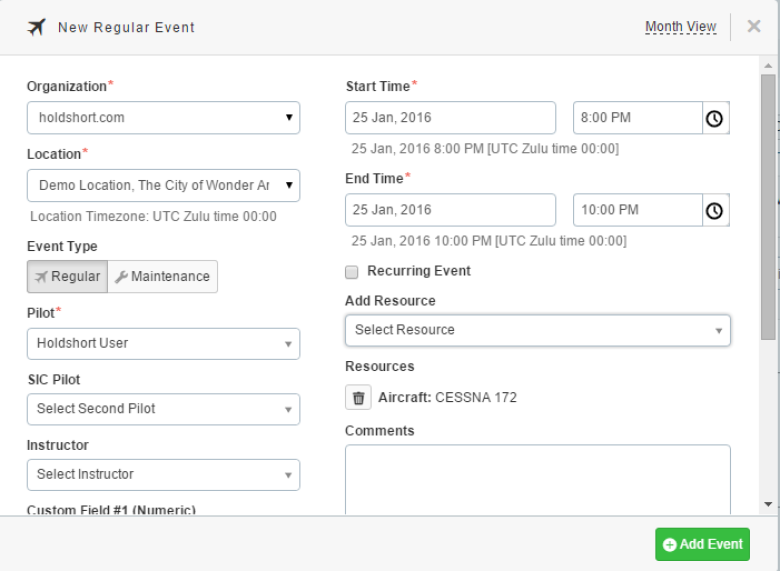 Simply click on "Add Event" to complete the reservation. For administrators, the Pilot will appear as the Administrator his/herself. To change, simply click the drop-down box before adding the event. Users will simply have their name appear when adding a reservation, enabling them to make reservations within a matter of seconds.
Note that the default length of the reservation, based from the start time of the box clicked, will be in accordance with the Organizational default length set under the Organizational settings.