To edit an event:
1.Click on the day cell in the calendar. If you click on the empty space within the day block, a list of daily events appear. If you click on a particular event, an event information screen appears where you can start editing the event.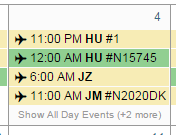 2.Select an event from the list by clicking on it.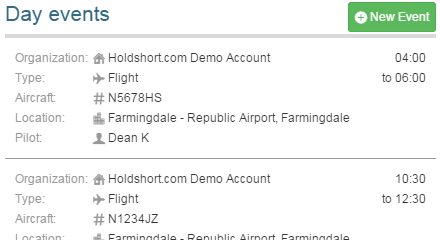 3.Click on the Edit Event button.

4.Follow instructions in the section Editing Event.