Any user with appropriate permissions can add himself/herself to the event waiting list (up to 3 users in the queue). In case the initial event is canceled, the first user in line gets the reservation. An email notification is sent to all users in the queue to let them know about their waiting list position change. The reservation status is also updated in the Personal Agenda and, of course, in the Calendar.
If an aircraft or simulator is moved to maintenance, a reservation is moved to the waiting list. This means that if the resource maintenance is cancelled or shortened, the initial reservation is active again.
Waiting list reservations don't have to have the same starting/ending times as the blocking reservation.
Remember to add additional resources (e.g. instructor) in case event status has been changed since only aircraft/simulators and SICs are being preserved.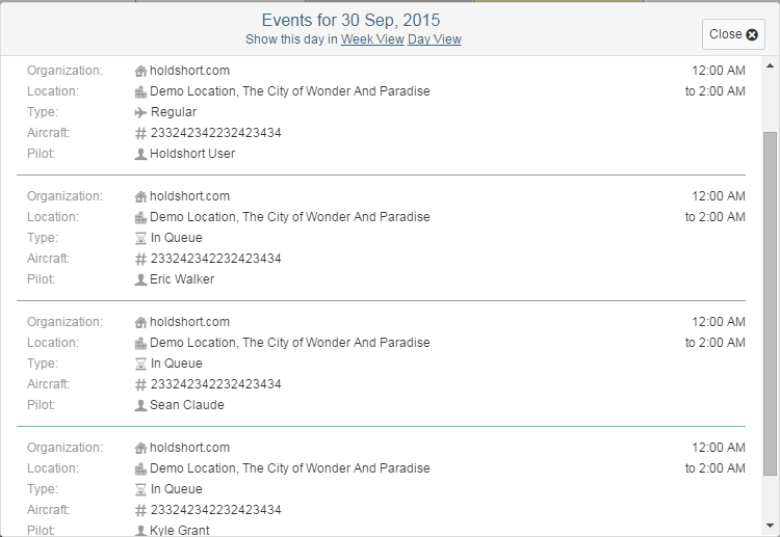 Waiting List reservations can be hidden from all the views by unchecking Show Waiting Events box. Do not forget to click on the green Filter button.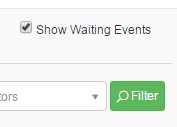 You can also view aircraft/simulator Waiting List events by clicking on the resource's name in the Day View.
Here is what the waiting list reservation look like in all three Calendar views.
Month View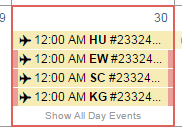 Week View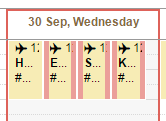 Day View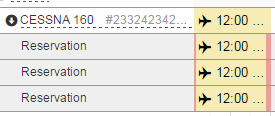 You can also add waiting events by clicking on the Add to Waiting List button at the bottom of event box. Just select an event, click on the button, change the pilot and time (if needed) to place you or other pilot into the reservation queue.